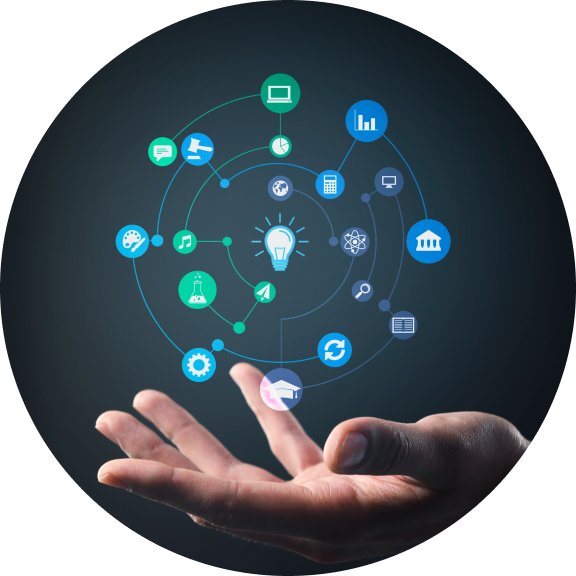 From milestones to breakthroughs - our history fuels our future
In our journey of two decades, we have growth in strength and vision. Starting as a young team with our three co-founders at the core, we bought together a diversity of strengths and talents and deep connections, all in the collective pursuit of building something spectacular together. And today, our dedication and hard work have helped us grow to become a leader in next-generation digital services and consulting.
Our journey till now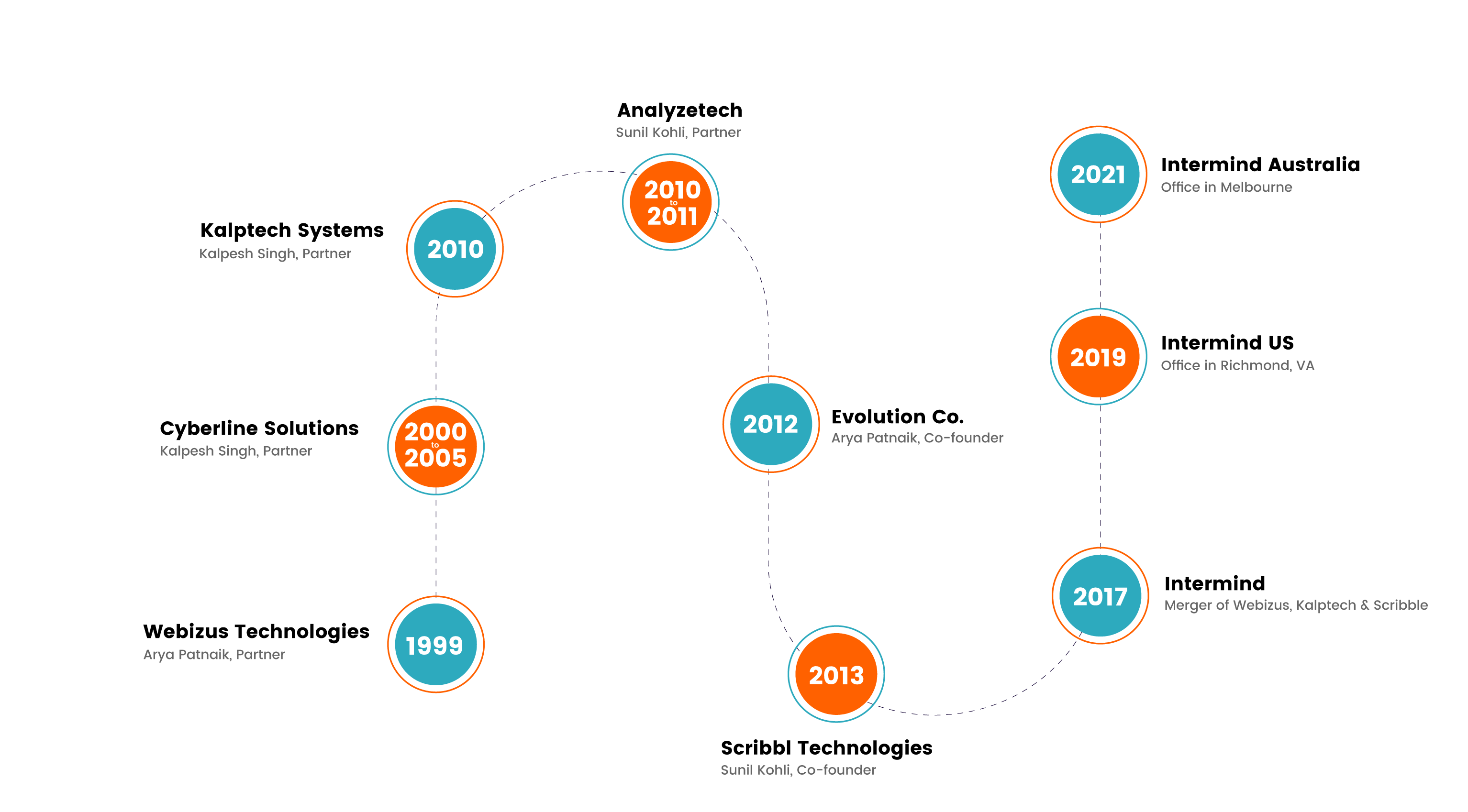 Webizus Technologies
(Arya Patnaik, Partner)
2000 to 2005
Cyberline Solutions
(Kalpesh Singh, Partner)
Kalptech Systems
(Kalpesh Singh, Partner)
2010 to 2011
Analyzetech
(Sunil Kohli, Partner)
Evolution Co.
(Arya Patnaik, Co-founder)
Scribble Technologies
(Sunil Kohli, Co-founder)
Intermind
(Merger of Webizus, Kalptech & Scribble)
Intermind US
(Office in Richmond, VA)
Intermind Australia
(Office in Melbourne)
We celebrate but do not rest on our successes
We like to push boundaries to stay ahead of the curve and be the best partner for our clients. Our customized strategies and exceptional services have transformed our clients' digital presence and brought in remarkable results.
Client Testimonial
From our Website & E-commerce Engine to Social Media, SEO, PPC & Influencer Marketing, Intermind professionally handled our juice brands right from the launch. I would highly recommend them for anything digital.
D
Dhanajay Desai
CEO, Finlinea Healthwits
Intermind has been optimizing our site for SEO in 20 countries. The team has been working for us since 3years and have shown good results, generating close to 100 leads last year.
A
Ashish Varun
Head - International Sales, Marketing at Nelito Systems