Our Core Expertise

ERP
We have deep and specialized expertise of the healthcare sector. We believe in creating solutions to transform health and connect the solutions with human need. We create ERP solutions that touch lives, inspire new behavior and improve health. For our client, HEALTH METER SERVICES, Intermind created a successful B2B enterprise network, which is used by 30 companies, impacting the lives of 80,000 employees.

Content
With our deep understanding and knowledge of the healthcare industry, we provide content that cuts through the complexity and connects with the audience. We create content that is relevant, engaging and meaningful. For WatchYourHealth.com, we created social media content for both the organization and the CEO, that spread awareness, build the brand and drove traffic to the website.

Mobile App
Today, good health has become accessible at one's fingertips. Technology has made it possible to be more aware of health issues as well as solutions. It is helping the world lead heathier lives. With a team of experts with experience of creating healthcare apps, we are committed to using new age technology to provide innovative apps towards improving physical as well as mental health. We developed a Mental HRA app for Manah Wellness which assessed and scored participants and further fixed appointments for participants, with psychiatrists empaneled with Manah, if required.

IoT
Our specialized IoT services are focused on improving productivity, reducing costs and improving treatments. According to client needs, we have created innovative solutions that have led to personalized healthcare and better serviced customers. From making hospitals smarter, to helping in medical research and making insurance claims transparent, we have created IoT solutions for every stakeholder in the healthcare ecosystem. One of our successful projects was installing popular health kiosks in several malls, including Infinity Mall of Mumbai.

AI
AI has been a gamechanger in the healthcare industry with the application of AI transforming the way healthcare is approached. We recognize the potential of AI to improve the quality and efficiency of the delivery system while hitting crucial operational and clinical metrics. With rising costs, financial challenges and a shortage of efficient health workers, the delivery system is strained with the expanding demand. Among the various solutions, we have created AI chatbots for healthcare providers and helped populate health management systems with predictive analysis.
Solutions We Offer
CMS
CRM
Online presentations
Customized Apps
Mobile Apps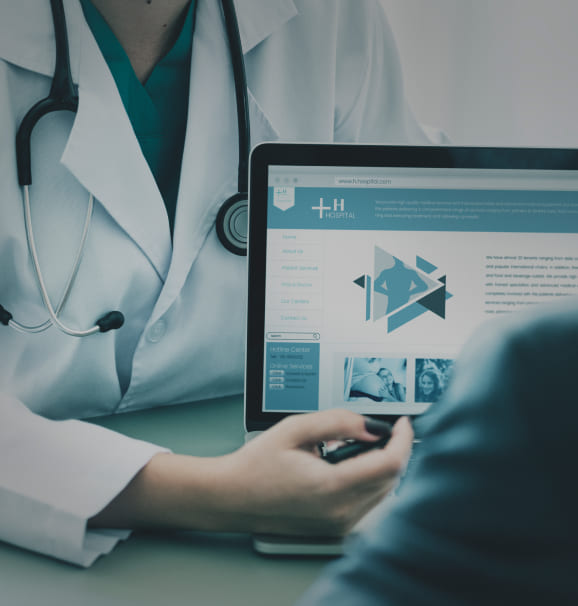 The Intermind Advantage
10+ years of domain expertise