Strong Tech Marketing Skills
Digital Marketing has been a huge asset towards helping IT companies build brand awareness, reach and engage with customers and drive aggressive business growth. Our deep understanding of lead nurturing right from database creation, lead generation, converting faster, upselling and cross selling empowers enterprises like Nelito, NSDL, etc. Our expertise in the technology domain provides IT companies with unique advantages.
Some of the areas we help with are-
Precisely target niche markets with specialized needs, and offer customized solutions leading to better conversion rates.
Showcase your technical expertise through whitepapers, blogposts, webinars etc which will build credibility and trust with potential clients.
Establish leadership by sharing knowledge, insights and views on industry trends and developments and increase business opportunities.
Leverage social media to connect with potential customers, understand customer needs and build opportunities for engagement and feedback.
Measure the success of marketing campaigns through data, and make data driven decisions to improve overall marketing strategy.

Content/Whitepapers
With a highly skilled content team, at Intermind we provide high quality content and white papers that help IT companies to establish themselves as innovators, industry leaders, and trusted and credible sources of information. This helps to create new business opportunities and attract top talents to their companies. Content is one of our strengths and it has changed the landscape of IT companies bringing them to the forefront. From Maximus Infoware, to Vsynergize to Netrascan launched by Mobicule, we have delivered content that have built business partnerships. The whitepapers that Intermind wrote for Academia ERP brought in significant lead generation and boosted the company's revenues.

UI/UX Design Thinking
Our team of UI/UX experts have vast expertise and innovate with every project, by creating easy to use and intuitive products and a great user experience. Our UI/UX designs are built to increase user engagement and give a competitive advantage. Guaranteed to improve conversion rates while reducing development costs, we make sure these pages attract, engage and retain customers. For Nelito, all their product offerings were made mobile compatible which gave them a huge advantage over the competition, as one of the first companies to have offered mobile first solutions.

Contract Staffing
As an organization with some of the best IT talents in the industry, we understand the needs of IT companies and provide staffing solutions based on their specific needs. Over a decade in the business and a talent pool of qualified, skilled and highly motivated IT professionals, we have helped organizations get the best fit candidate and achieve their business goals. Our staffing solutions extends to different parts of the world like US based Synaptein Solution, for whom we provided the right fit candidates for their specific needs.
Contract Staffing at Intermind facilitates -
Access to specialized skills and a larger talent pool
Reduced recruitment time and costs
Flexibility to scale the workforce up or down as required
Lower overheads as companies only pay for services provided by the augmented staff
Increased efficiency and knowledge sharing as augmented staff comes with new skills, techniques, and industry best practices
Faster time to market

Websites
Our websites don't just stand out from the competition. They serve their purpose, bringing in engagement and achieving their goals. Every website we create is backed by extensive research, data and market analysis. With a team of designers, writers, SEO experts, developers, we create lead generating websites that deliver results. Our portfolio boasts of Tech Mahindra website maintenance, Interactive landing pages for Laboredge generating leads, creating a clean information architecture for Maximus Infoware, rewriting content and structuring the website into a modern user friendly site.

Videos
Our expertise in creating high technology videos for our clients serve to showcase their products visually online and also offline at exhibitions, sales pitches and other promotional events. Well designed and informative, these videos have helped to clinch deals and build new business partnerships. We have created the demo video for Tata Elxsi's award-winning innovative product IRIS.

Product Development
Accelerate client's Product roadmap
Strong R&D support
AQM Technologies – mobile app testing tools - helping to run smoothly and error free -
Tata Elxsi – An IoT tool that processes big data from 4 different types of motors and creates actionable insights

Global Market Enterprise
We have always looked and reached beyond our horizon. We are constantly seeking challenges that push us out of our comfort zone and exceled in it. This has led to us being sought after, not only in India but globally too. Our knowledge, our experience, our constant research and development is what sets us apart. We understand the global market well and have solutions for every client in every part of the world. We have a proud list of over 30 esteemed IT clients in four continents.
Custom designed solutions we offer
CMS
CRM
White papers
E-learning modules
Technical writing
UI integration support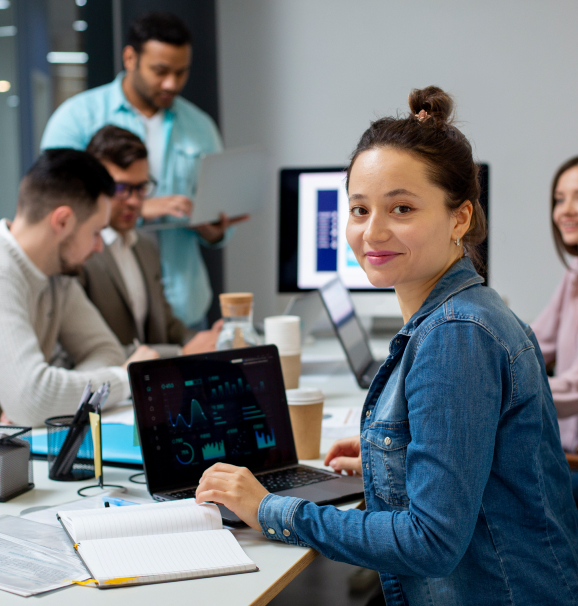 The Intermind Advantage
10+ years of domain expertise