Are you getting enough visitors to your website but have low conversion rates? Website traffic matters when visitors turn into brand advocates or paying customers. Conversion Rate Optimization (CRO) is about getting a return on your investment.
For an online business, conversion is a lifeline as it defines their ability to drive buyers to complete the transaction. Conversion Rate Optimization Services are online marketing strategies that are targeted at converting visitors into buyers. It is about optimization of the business website to boost conversions.
The service also involves improvement of user interface and experience and focusing on building visitors' trust. Increasing the conversion rate for a website needs more than increasing the traffic it gets. Our in-depth conversion funnel analysis covers all factors like website copy, design appeal, website usability, etc to identify the current loopholes and fix them.
We, at Intermind, have been in the business of providing effective Conversion Rate Optimization services and have the expertise to boost your online sales manifold. To trigger more conversions, our design team makes sure the page has powerful and eye-catching content without too many visual distractions.
We take care of all the conversion driving parameters to help your business achieve its target and earn higher revenues. With a specialised team, we combine data and creativity and optimize the look and feel of your website to deliver flawless experiences to visitors.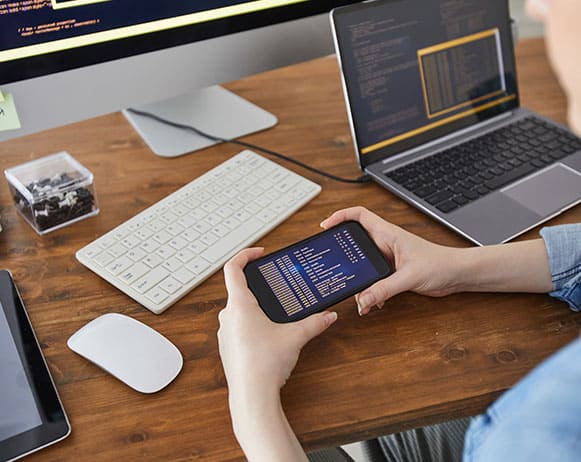 Our Strengths
We experiment with Call To Action (CTA) buttons, design attractive and inviting contact forms and analyse user behaviour on the website.
To drive conversion, we focus on the landing page design making it practically and visually appealing for the consumers
We analyse whether the right data is being collected and make recommendations and changes accordingly.
We carry out an extensive analysis of your potential customers' behaviour, preferences and demographics to understand their expectations.
Our multivariate testing on several wellsite elements makes sure your website excels in UI/UX design and goes on to deliver the perfect experience.
We optimize your website with rigorous A/B testing to eliminate any bugs related to its speed and performance.
We ensure the page immediately captures attention so there is no reason to go 'Back' or abandon the page.
Our reliable conversion optimization will empower you with heatmap and click tracking so that you can see the true value of the pages.
Your Advantage
Gives you a better understanding of your customers.
Maximises your website's profits.
Helps you leverage your current website traffic.
Lowers your customer acquisition costs.
Reduces abandonment and bounce rate.
Improves your brand perception.