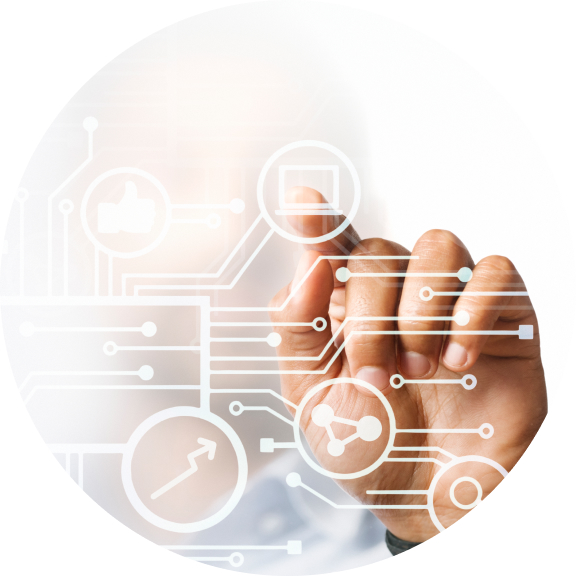 Architects of the future, steering organizations with technical prowess
At Intermind, we believe in creating value and giving our clients an extraordinary digital experience to scale the heights of excellence and leadership. We maximize a brand's potential, elevate the brand and transform its online presence by creating impactful solutions. Our technology expertise, combined with our industry experience help us manage your business and increase enterprise value.
With over two decades of experience behind us, we are deeply committed to empower businesses by driving continuous improvement with agility and innovation.
We pursue projects that challenge us and push us deeper towards research, data and innovation to come up with solutions that launch our partners towards success and growth. With a business driven approach, our digital strategies are focused on delivering concrete results. We create insightful strategies, craft exceptional design, and build digital technologies for our partners.

520
Projects
Completed

115
Happy
Clients

850
Keywords optimized for Google

12
Digital Products Created

60
Successful websites launched since 2017
Client Testimonial
From our Website & E-commerce Engine to Social Media, SEO, PPC & Influencer Marketing, Intermind professionally handled our juice brands right from the launch. I would highly recommend them for anything digital.
D
Dhanajay Desai
CEO, Finlinea Healthwits
Intermind has been optimizing our site for SEO in 20 countries. The team has been working for us since 3years and have shown good results, generating close to 100 leads last year.
A
Ashish Varun
Head - International Sales, Marketing at Nelito Systems