Tool for B2B Small Business Lead Generation Companies: Leadfeeder
As a small business, generating a steady flow of leads is a three pronged challenge; limited budgets, limited time & limited knowledge.
As your business scales up, budgets will still be limited, but won't pinch as much.
Typically, as the number of leads increases and your firm's digital marketing matures, cost per lead (CPL) goes down. As a small business, everyone is wearing multiple hats. As you put down your lead generation hat, the number of leads dry up. The result is that when you put it back on, you are staring at a blank slate. To top it, you still have no idea which marketing channel & techniques are working for your business. No trends have emerged as of yet. Your last business started as a cold mail, the previous one emerged from a LinkedIn conversation and the one before that was a SEO lead.
Enter Leadfeeder
This is the stage where Leadfeeder comes in.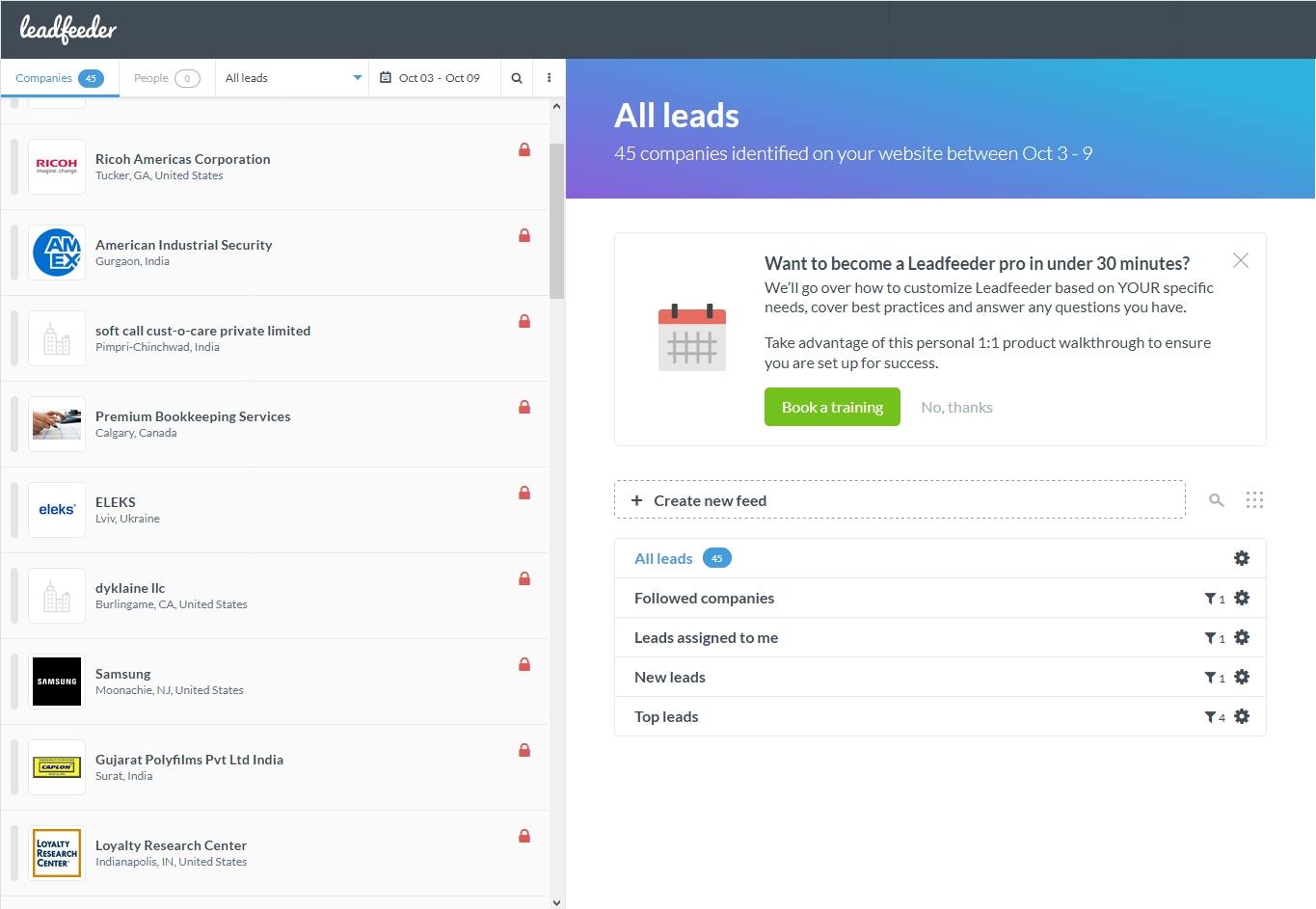 Leadfeeder feeds on your Google Analytics data & provides some fabulous insights on your prospects. These are passive visitors who refrained themselves from clicking on your website or landing page's CTA or did not fill up that all important contact/RFP form.

Link Google Analytics
Sign up with the gmail or corporate ID that you've used to sign up for Google Analytics. Leadfeeder will display the analytics accounts associated with it. Choose the one you want & start relishing the lead data. There's a short tutorial when you start off. Being a power user, it was still of some help. It's highly recommended you don't skip it.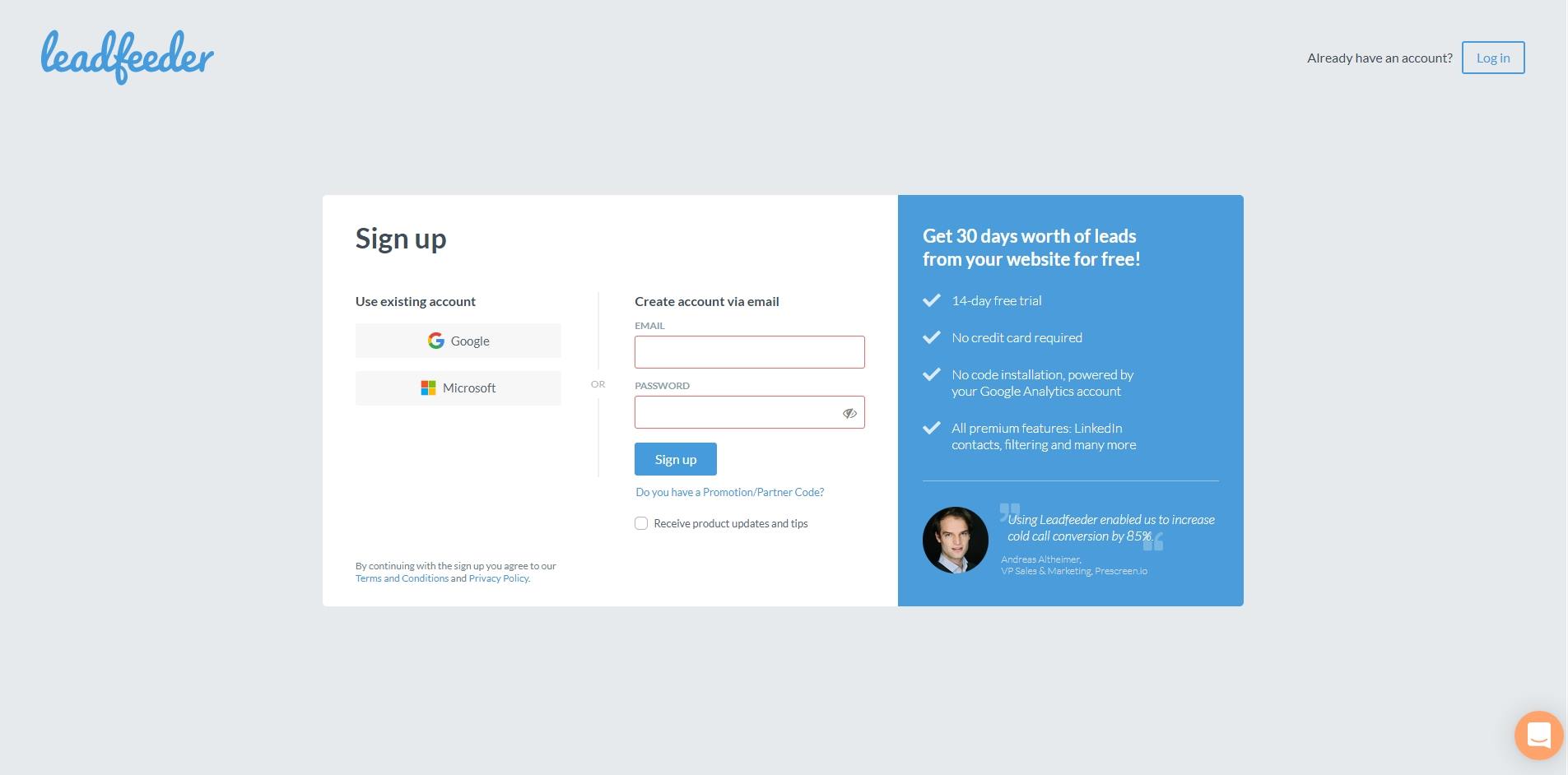 Now that you have a goldmine of data, you need to have a process to convert it to hot leads. There are several integrations possible in Leadfeeder, but we recommend atleast three of them for small businesses; LinkedIn, Hubspot & Mailchimp.
I'm assuming you are pretty active on LinkedIn. You need to be, if you wish to use Leadfeeder to its full potential. It increases your chances of discovering contact details of your lead immediately.
Once you have identified a lead to be pursued, head over to Hubspot. Hubspot has a free CRM for small businesses. If you don't have it yet, this is the right time to sign up for one. Integration with Leadfeeder is straightforward. Just feed in your CRM details in Hubspot and you are ready to go.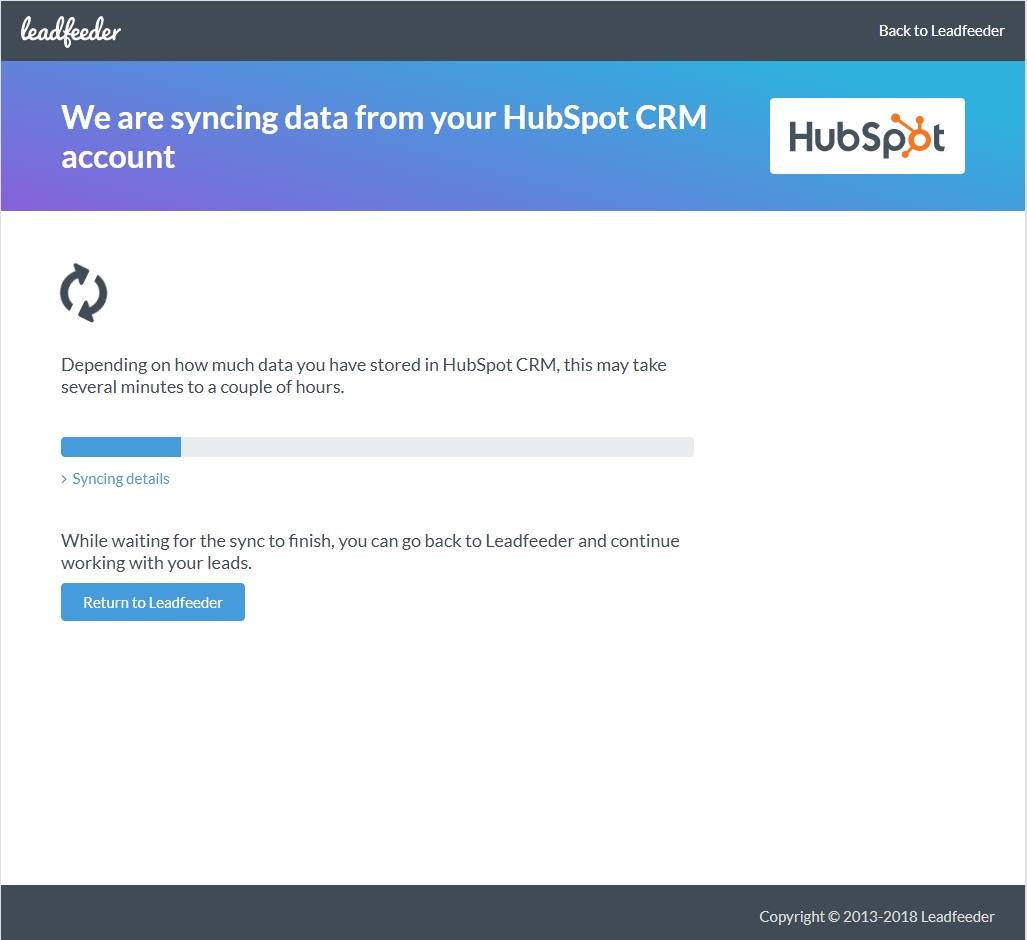 The third software that completes the puzzle is Mailchimp. With a free plan that lets you send out 12,000 emails a month, you are all set to be a marketing pro.
For potential leads (look out for that vertical green bar on a lead), contact them over LinkedIn, pull the data into Hubspot CRM to track the progress of the lead & send automated reminders and sales material using Mailchimp. The decision maker at your client's end may be looking for partners. Till now, the only way to know about a requirement through digital marketing is when THEY contacted you. Leadfeeder makes your marketing more proactive. If you have been doing regular SEO, you can expect a 3X increase in leads. It makes PPC campaigns more viable as the complete onus of success does not rest on that landing page form anymore.
The beauty of Leadfeeder lies in its simplicity. No complex menus, no learning curve. Did you skip the tour? Well, head to the Help Center or fire up the Chat Support. You can take a free 14 day trial of Leadfeeder here. For advanced B2B lead generation using SEO & SEM contact us here