Do you have a new product launch? Do you need a campaign for an event? A landing page for lead generation? Upscale your website to meet higher traffic demands? Or, for that matter, a whole new website to boost your business? A CMS will do it all for you.
Considering that more than 85 million websites on the entire internet are built with CMS, it is definitely an important factor for growing businesses. A Content Management System (CMS) eases the management of content on websites and is the solution if you are looking at creating and maintaining a website with limited technical knowledge and resources.
The global CMS market is predicted to grow to USD $116.2 Billion by 2025 and every day the number of websites using CMS is rising as a CMS software makes content uploading, editing and correcting easier to manage.
At Intermind, our extensive and trusted CMS development services cover various technologies and different industries. Based on your specific requirements, we customize and build you a CMS with ingenious features to help you effectively manage your website content and data in a structured and more efficient manner.
Alternatively, we have our CMS software, BizOn, which has been used by various clients in different industries to build successful and thriving websites. BizOn is an enterprise grade CMS that natively supports all the features required in a typical corporate website straight out of the box. BizOn has been created keeping in mind the various needs of businesses making it simple and easy for end users to manage, access information and assets of the organization.
It is a fully managed CMS, which helps you focus on your business instead of grappling with technical issues.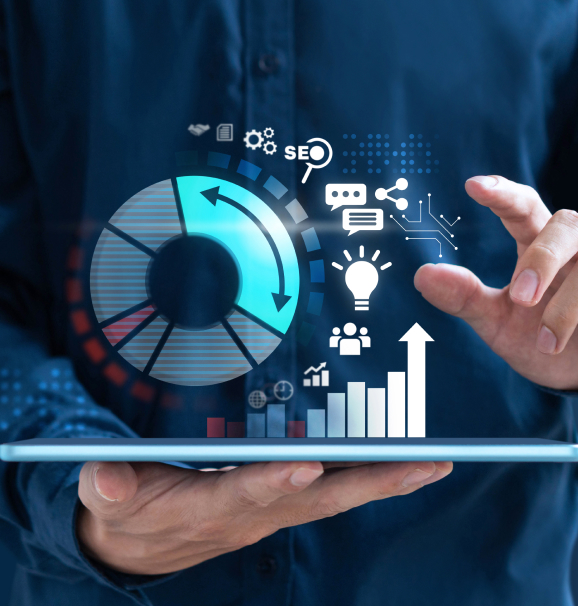 Our Strengths
BiZon - 95% of features required in a corporate website is already built into BizOn.
We familiarise ourself with your brand guidelines as well as your design philosophy and translate your designs into code, and transform your designs to "mobile first".
Over 20 years of CMS experience focussing on CMS development, including powerful custom CMS solutions which are fast loading, SEO friendly, highly secure and highly scalable.
Implementing CMS integrations such as ERP, CRM, e-commerce software, marketing automation software, social media and collaboration solutions, BI solutions, Web analytics tools, CRO tools, etc.
Powerful features of our CMS solutions are content creation and storage, CMS administration, content publishing and promotion with Built-in SEO tools and SEO-friendly URLs, security and compliance.
Laying special emphasis on delivering completed projects within timelines backed by a proven track record.
Your Advantages
A fully managed CMS solution which is fast loading, SEO friendly, highly secure with workflow management, reporting with mobile application.
Save costs as no front end developer is required, no CMS cost and high turnaround time.
Experience of over 20 years, a team of expert professionals constantly work towards creating innovative, user-friendly and effective CMS solutions to fulfil your requirements.
Our CMS gives a boost to your business, lowers website maintenance cost by 40% and is backed by impressive figures of 250+ websites, 3000 daily leads, 500,000 monthly visitors.
An affordable AMC contract (optional) entitles you to a team that manages the CMS on your behalf.