In an AI dominated world, where technology evolves so fast, it's binding for a business to be on the wave of getting noticed across different marketing mediums to find new ways of tracking their product's performance. A world where ROI is undeniably crucial. Our cost per lead advertising services deliver wide scaled, cost effective qualified leads that are based precisely on performance. Whether you're looking to cover for a lead, a sale, or a call, our team of tech experts can create a customised marketing model that will work for your business.
When compared with other sources of paid media, Cost per lead is a form of cost per acquisition advertising. Rather than paying for clicks or impressions, your business can directly cover the 'acquisitions' which is a type of subscribe, text, sale, form submission or other conversion that allows a business to attract a lead. If you're in a marketplace where genuine leads are hard to find, Cost per lead advertising can aid your company acquire high quality leads at a decent cost.
Cost Per Lead campaigns take the guesswork out of result oriented digital marketing. The high tech team at Intermind generates the leads and qualifies them. We then pass it on to your sales team with all the accompanying CRM data. Once you have a benchmark lead to conversion ratio, you have created a scalable marketing model for your business. With a feedback loop in place and by employing artificial intelligence algorithms, we keep on improving the quality of leads, decreasing the cost of customer acquisition and increasing the lifetime value (LTV) of your customers.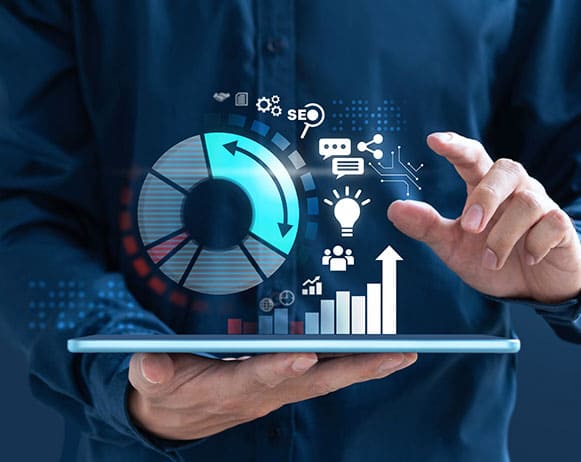 Our Strengths
We use a full funnel platform approach applying cohesive strategies to help you generate leads.
We experiment with Call To Action (CTA) buttons to get more clicks.
We analyse whether the right data is being collected and make recommendations and changes accordingly.
We carry out an extensive analysis of your potential customers' behaviour, preferences and demographics to understand what campaign needs to be put up.
We optimise your website with rigorous A/B testing to improve ppc campaigns.
We ensure the page immediately captures attention so there is no reason to go 'Back' or abandon the page.
Our reliable conversion optimization will empower you with heatmap and click tracking so that you can see the true value of the pages.
Your Advantage
Zeroing in on your target audience.
Maximises your website's profits.
Helps you leverage your current website traffic.
Helps your business reduce abandonment and bounce rate.
Helps you run contextual campaigns with respect to your products and services.