Your business deserves a team that takes your personal brand as seriously as you do. Intermind's new age, digital focused personal branding services is a unique offering that systematically creates an individual brand. Based on 20 years of experience in digital marketing, our personal branding package draws from our experience working with national level sports persons, politicians, CXOs & authors. We constantly improve our methodologies based on our experience with global brands of Fortune 500 companies, learning from products & implementing best practises for personal brands.
At Intermind, experts in their fields come together to craft alluring, authentic personal brands. Branding to us is not just a handful of beautiful designs but creating something that's authentic to you and your company that'll resonate with the market and help you grow your brand further.
Personalising every small element and positioning your brand to be at the top of its league is our scope of vision. We empower individuals, artists and entrepreneurs to tap into the power of branding so they can narrate their personal story to the entire world and achieve the outcomes they desire.
Our personal branding services are suited for (but not limited to) the following professionals
CXOs/VPs/GMs and Business owners - who want to position themselves as industry leaders in the market, stand out from the competition and flag their work and voice through the means of personal branding.
PR agencies & Executive communications agents - who need a digital presence for their clients to grow their personal brand globally and formulate strategies for their clients, CEO's or themselves.
Professionals and artists - While our B2B audience are IT professionals, we have tremendous experience working with medical professionals, lawyers, CA, real estate agents, academics, musicians, celebrities, sports, university and various other professionals who've just started their journey in the entrepreneurial world.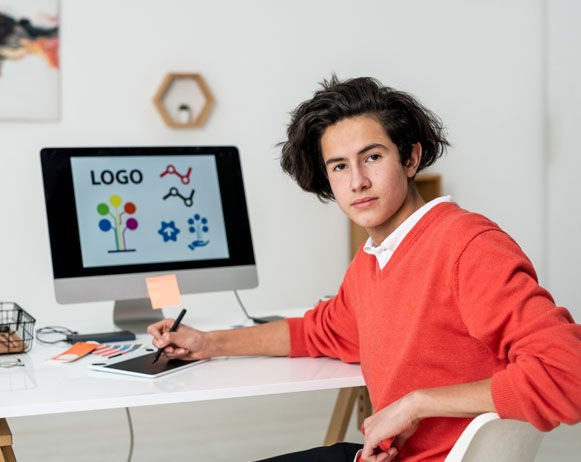 Our Strengths
We experiment with various designs and enthralling marketing strategies to increase engagement.
To stand out, we focus on the unique factor of the branding making it edgy and talk of the town.
We analyse whether the right data is being collected and make recommendations and changes accordingly.
We carry out an extensive analysis of your potential customer's behaviour, preferences and demographics to understand their expectations and devise a plan accordingly.
Our multivariate testing on several marketing features and elements make sure your personal brand adheres to the right users.
We optimise your plan with rigorous analytical information to increase reach.
Your Advantage
Unrivalled and unique personal branding.
Maximises your reach.
Helps you tap into an unexplored consumer base.
Improves your brand perception.
Creates a dynamic global presence for your business.