Are you in search of looking for that one silver bullet that'll skyrocket your profits, target the right audience, and elevate your lead nurture game, well you've come to the right place. Intermind is a digital marketing agency, with over two decades of experience, which has extended its branch into the field of online advertising by running PPC campaigns. We help businesses level up in the game of advertising by formulating and executing dynamic marketing strategies. We partner up with clients to understand the why behind your business, your end goals and what impact this will have on your customers.
From ad copies to creatives, audience setup and configurations, PPC campaigns were already complex before artificial intelligence set in. Apart from dealing with innumerable variables, campaign management now involves both training and taming AI. At Intermind, we have truly domesticated AI. Our digital marketing experts spend time understanding your business, keep a tab on the quality of leads and never tire of doing A/B testing to continuously improve ongoing PPC campaigns.
We put you and your site front and centre. Whether your visitors are individual consumers, businesses, or anything in between, we have the right strategies to help you zero in on your target consumers and maximize on your return on investment.
Our world class technology and team of advertising strategists can help your business achieve what's important to you and provide you with the expertise you need at a much higher cost efficiency than trying to manage an in-house team. Our team has in-depth expertise in performance marketing, be it through Facebook, Instagram, Linkedin, Youtube. With a limited organic reach, ppc ads can drive results for your business.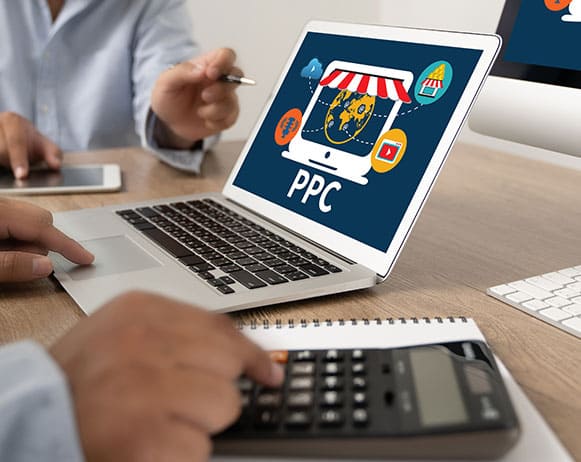 Our Strengths
We use a full funnel platform approach applying cohesive strategies to help you generate leads.
We experiment with Call To Action (CTA) buttons to get more clicks.
We analyse whether the right data is being collected and make recommendations and changes accordingly.
We carry out an extensive analysis of your potential customers' behaviour, preferences and demographics to understand what campaign needs to be put up.
We optimise your website with rigorous A/B testing to improve ppc campaigns.
We ensure the page immediately captures attention so there is no reason to go 'Back' or abandon the page.
Our reliable conversion optimization will empower you with heatmap and click tracking so that you can see the true value of the pages.
Your Advantage
Zeroing in on your target audience.
Maximises your website's profits.
Helps you leverage your current website traffic.
Helps your business reduce abandonment and bounce rate.
Helps you run contextual campaigns with respect to your products and services.