Perhaps now more than ever in the modern history of understanding consumer behaviour, people have an innate feeling and are eager to know how their brand is being perceived, how their marketing campaigns are running and if the company is generating the type of content that hits home to the target audience or not. We, as innovators and entrepreneurs, are compelled to know how the consumers receive our product and services and this is where social listening comes into play.
Intermind's cutting edge technology and over 20 years of experience in the field of social listening and managing the intricacies of daily tasks with utmost diligence is the ace you need up your sleeve. Our team of experts have access to the state of art social media monitoring tools that will help you understand your target market better and put together campaigns that speak to them directly. We can even propel your marketing strategies by identifying trends online and in the media to promote your products and services better.
Social listening enables you to keep your ears on the digital ground, providing real time inputs on not just what your customers are talking about you, but also what your competitors' customers are talking about them! Get detailed analysis of customer sentiments, identify brand ambassadors and influencers, get genuine feedback on your product or service. We also look over crisis management, generating leads and business by monitoring social media conversations, viewing industry trends, creating and tracking online events.
Team Intermind has vast experience in social media monitoring tools such as Salesforce Social Studio, Brandwatch, Buzzsumo, Hootsuite, Keyhole & Mention. We have also worked with local products such as Simplify360 & Konnect Insights. Our data scientists generate insights and predictive analytics that keeps your business one click ahead of competition.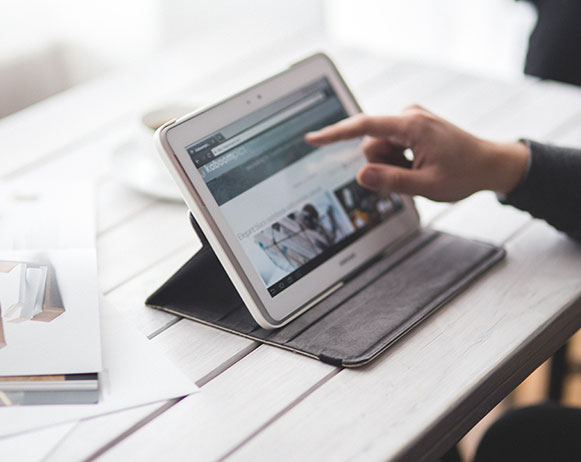 Our Strengths
We understand the need and go beyond and make sure your social listening inputs are in line with your brand and marketing.
With the information collected, we strive to make your website more interactive by creating powerful and clear headlines and attractive calls-to-action.
We keep a check on the analytics for superior performance on different platforms of social media.
Our support team is constantly on call for any queries, help or support.
We custom design packages to meet your specific needs and give you the best social listening features that will also reflect your business in the most positive way.
We constantly search for more details that clearly focus on the purpose of creating content.
We talk within your budget and get you the best value for your money.
Your Advantage
Covers all your bases through the social listening softwares.
Creates an unrivalled and unique personal branding.
Maximises your reach.
Helps you tap into an unexplored consumer base.
Improves your brand perception.
Creates a dynamic global presence for your business.