Is your website running a little slow and your webpage taking more than three seconds to load? Website speed optimization is the one factor that can put you ahead of your competitors. In today's fast paced world, a lightning-quick loading website keeps visitors engaged and boosts sales. Website Speed Optimization improves your Google ranking as Google serves up the faster loading site content first.
An often overlooked strategy, page speed optimization services are crucial for a great SEO experience. Primarily, when you ensure your website loads quickly, you ensure conversions and revenue as research says almost half of web searchers wait less than three seconds for a page to load before bouncing to another site to seek the information they need more quickly. So, it is extremely important for your website to load quickly to keep visitors on it.
Secondly, website speed optimization is also what Google looks for. Google's aims to provide users with search results that best fit their queries, along with displaying websites that provide a great user experience. A fast loading website is one of the most important requirements of a great user experience. It appeals to visitors and decreases the bounce rate which meets an important criterion of Google, as a good website.
This makes page speed optimization very crucial. A slow loading page can stop users from entering your site and learning about your business, seeing your products and services, or reading beneficial information. This also in turn means you lose out on a chance of conversion.
According to Google research
Instant website response brings in higher conversion rates and even a 1 second delay in loading decreases customer satisfaction, page views and conversion rates significantly.
53% of mobile site visitors leave a page that takes more than three seconds to load.
Understanding the need for fast access to information, products, and services, Google rewards fast loading websites ranking them higher in search results.
The Cost Per Click (CPC) for PPC campaigns is lower if the website is lightweight.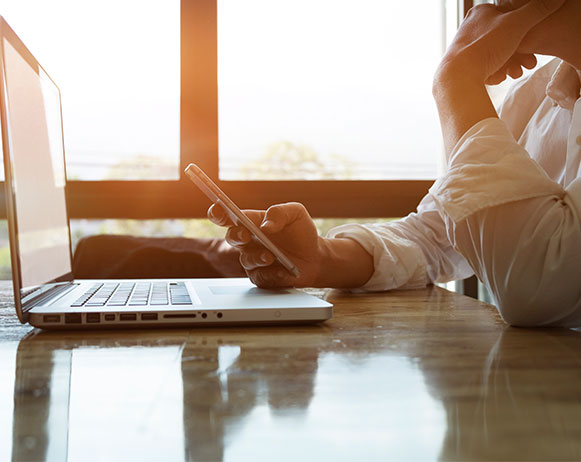 Our Strengths
At Intermind, as a specialist website speed optimization company, we have achieved the perfect score of 100/100 in Google page speed insights.
Before we start, we do an expert analysis of your website to make sure we use every opportunity to improve the performance of your website and create new ones.
We build you a fast loading snappy website with smooth navigations which will get you enhanced user engagement information.
After implementing our services, you will see decreased visitor bounce rate and extended time-on-page.
Overtime, you will see an increase in conversions and revenue every year.
We optimize your website's performance for all devices, including mobile, laptops, desktop, tablets, etc.
Our website speed optimization will improve the user experience of your website and increase sales, besides improving your website's standing with Google, giving it the highest Google PageSpeed Insights score possible.
Our expertise with our years of experience of having successfully optimized websites of all kinds of businesses in diverse industries will ensure you get a job well done with promised results, professionalism and confidentiality.
Your Advantage
Helps you reach your marketing goals.
Improves user experience.
Drives traffic to your site by increasing conversion rate.
Speed optimised websites appear higher on facebook thereby increasing your social media reach.
Reduces loading time and bounce rate.
Boosts your SEO positioning on Google.