Do you have a Wordpress website that you thought was easy to maintain, secured and affordable? You may just be wrong. A static web revolution has been taking over since 2017. Today, both large and small organizations are moving over to static websites.
While a static website uses only CSS and HTML codes without any complex scripting, a wordpress website which is dynamic has front-end and back-end scripts to host the web page and has to interact with the database to serve content. These days, with the upsurging trend of CMS platforms, HTML still offers some of the best benefits associated with web designing; gaining an insight into its importance of designing one at low cost and with much more efficiency.
Research says about 47% of people expect the website to load within 2 seconds, and 40% of people will leave a website if it takes longer than 3 seconds to load. Some of the biggest platforms like Fcebook, Google and Bing have claimed to notice that slower websites are losing visitors much more quickly, impacting the conversion rate, revenue and sales of big e-commerce websites.
Over the years, Static sites have gone through an evolution at Intermind and we help businesses by giving them an inexpensive option of building an online presence. Our team is an expert at creating static websites for businesses using tools like JavaScript to create shopping carts for ecommerce functionalities.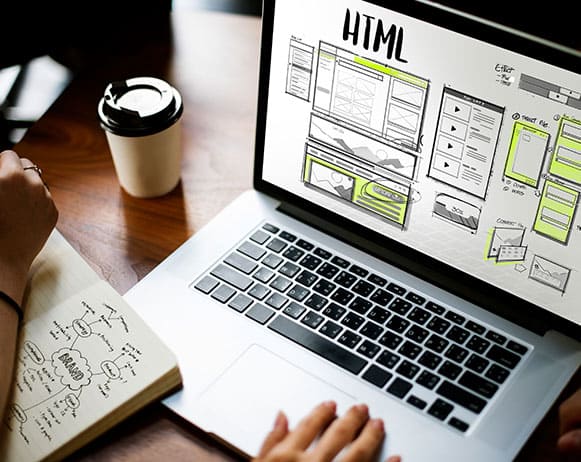 Our Strengths
We have been on the scene from day one, coding and building HTML websites and then helping to create CMS backed ones also as dynamic websites came in.
Our team of experts have extensive experience of creating websites that are focused on achieving goals and ROI targets for our clients.
We have the skills to integrate and incorporate every need of yours into a static website while making sure we work within your budget.
Our team is an expert at creating static websites for businesses using tools like JavaScript to create shopping carts for ecommerce functionalities.
We create aesthetically appealing and result oriented websites that bring in business profits.
We will build you a maintenance free HTML website with no backend and which will not need installing updates and regular backup.
We help you avoid the complexity of scaling on a dynamic website which is very expensive.
Our team remains available for any assistance and support you may require at any time.
Your Advantage
A highly secured website handled by APIs and JavaScript.
Compared to the dynamic ones, You'll have the safest website that doesn't rely on CMS plugins for hosting.
A static website with HTML files which can be easily scaled up by just increasing the bandwidth.
A budget friendly website with the latest updates.
You'll have access to all the various services available to make static websites interactive.
Unrivalled customer support.