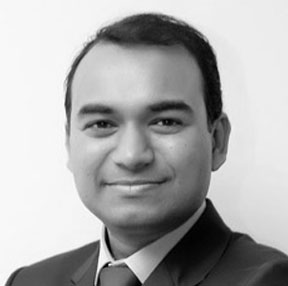 Arya Patnaik is a serial entrepreneur & a digital marketing expert, ranked among the "Top 100 Digital Marketing Experts" in the world by Klout. Arya Patnaik is Marketing Head & Co-founder at Intermind. He has 19 years' experience in the digital domain & has worked on consulting assignments, award winning websites, web applications, mobile applications & online marketing campaigns spanning US, Europe, Asia & Australia.
He had also co-founded EvolutionCo in 2012, a boutique digital consulting firm with its unique set of metrics & methodologies. He spent 3 years auditing digital initiatives of Fortune 500 companies, before selling his stake in the company.
Prior to EvolutionCo, Arya co-founded Webizus in 1999. It is regarded as one of the oldest interactive agencies in India and was in operation for 17 years. He devised online plans & tactics that consistently generated more than 5X return on investment annually. He dirtied his hands implementing some of those strategies, setting up teams, processes & metrics for customers. Webizus merged with Intermind in 2017, Arya's current startup venture.
He has closely worked with organizations such as Unilever, The Leela Hotels, Tata AIG Life, Renuka Sugars, Hinduja Bank (Investment Banking arm), HDFC Bank, Aditya Birla Group, The York Group & Agrinergy (RWE AG company), Capgemini, Tech Mahindra & has jointly worked on projects with strategy consulting firms A.T. Kearney (Hungary) & Roland Berger (Germany). He finds a mention in the book "Art of Social Media" by Guy Kawasaki.
Arya has an MBA in Information Systems & a Bachelors degree in Science from Mumbai. He has been trained in branding by the leading global branding guru Martin Lindstrom. Arya has chaired national level seminars, spoken at various CEO clubs & conducted digital media workshops for various corporates. He teaches digital marketing in various management institutes in Mumbai.
Back