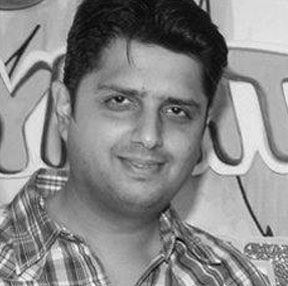 A serial entrepreneur, Intermind is Kalpesh's third startup after Cyberline Solutions founded in Y2K & Kalptech Systems in 2009. Kalpesh is currently Co-Founder and Technical Head of Intermind Digital Solutions LLP, best software development company in Richmond. Kalpesh also mentors startups working on new age technologies in IIT Bombay & Sardar Patel Institute of Technology, two of the premier engineering institutes in India.
Kalpesh is an ingenious system architect, technology enthusiast and promoter of science & technology. He is passionate about drafting systems models, identifying business constraints and bridging gaps using technology. He has been credited with adapting various path breaking emerging technologies successfully in applications running across the globe, including US, UK, Australia, South Africa & Malaysia.
He has 18 years of work experience as application developer, database administrator, information architect, embedded systems designer and project manager in a wide variety of business applications. Key areas of interest include client/server, web based - relational database design, mobility solutions, cloud, Internet Of Things and Virtual Reality.
Kalpesh has worked with organizations of all sizes, right from startups to Fortune 500 companies. He has been part of the digital transformation journey of CHEP, Asian Paints, Kalpataru, Anchor Panasonic, GVK & also startups like MyHealthMeter (Electronic Health Records management) & Multimo (UPI payments)
With an in-depth knowledge of unmet consumer needs, Kalpesh also leads R&D at Intermind and has created products in the areas of smart homes, fitness trackers, mixed reality & hyper local shopping. Kalpesh has an MBA in Information Systems and has graduated in Computer Science.
Back