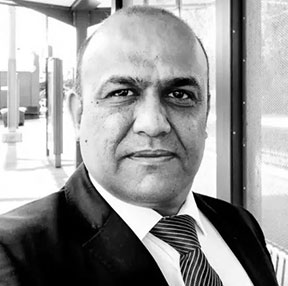 Satish is a highly accomplished Agile Program and Lean Portfolio Management consultant with over 28 years experience. He is an XBA®, SPC5®, CLP®, PSM2®, PSM1®, PSPO1®, CSP®, CSM®, PRINCE2®, ITIL®, MCP® certified Agile Coach
He has worked with large enterprises in US, Europe, Asia & Australia, helping cross functional teams deliver value. In the government sector, he has collaborated with eHealth NSW, contributing to digital transformation initiatives that improve healthcare delivery and outcomes. Within large global enterprises, he has partnered with prominent organizations such as Jemena, NAB, Telstra, Bupa, Tabcorp, and British Telecom, coaching and supporting delivery teams of the strategic programs and initiatives that have enhanced operational efficiency and customer experience.
In the United States, he has worked with esteemed companies like Qwest Communications, Wells Fargo Bank, McGraw Hill Education, and Mount Sinai Hospital, enabling them to achieve their business objectives through effective program management.
He has engaged with tech start-up companies in the US, including Mirapoint, Iron Mountain Digital, BeyondCurious, and AscenTel, supporting their rapid growth and innovation. As Director of Intermind for the ANZ region, he is actively involved in strategy formulation, client acquisition and fostering partnerships.
Back